Trout National Reserve golf course under construction in Vineland, Cumberland County, designed by Tiger Woods' company, is on track to open to serve our county's most affluent suburban residents in 2025. The project is bringing national attention to our county. Its economic impact will extend broadly to other supporting businesses and industries in our area.
At the other economic extreme, the rural bayshore community of Money Island in Downe Township is planning major sustainability infrastructure improvements for the same time frame to support seafood businesses at New Jersey's most productive seafood landing port. Downe Township is a low income, low economic growth area. Aquaculture and commercial fishing tend to get little attention. Money Island is a tiny rural community not served by internet or public utilities.
Each planned project is funded with millions of private and public investment dollars. Each is a much welcomed investment in a county that has lagged the rest of the nation for decades. Each project will face a massive task in obtaining all of the necessary regulatory approvals required in New Jersey. The developers of east project have encountered snags and government prosecution for minor infractions of the permitting process. Both clearly signal forward progress for a region that has been stuck for too long.
Yet it is easy to also draw a contrast between the projects. As an environmentalist focused on long term sustainability, I am not a big fan of the asset allocations and ecology required by golf courses. In contrast, I've spent decades promoting sustainable organic aquaculture, tidal energy, and clean electric boating.
Private financing of the two projects is significantly different. One project is financed by a few ultra-rich individuals. The other project is financed by individuals barely touching the top 10% economic tier and includes a community investment program for even lower income supporters.
Political support is noticeably different, as would be expected. Celebrity impact is an obvious benefit in Vineland. Yet we are encouraged by at least some political support shown at a pre-construction photo opportunity gathering at Money Island last week.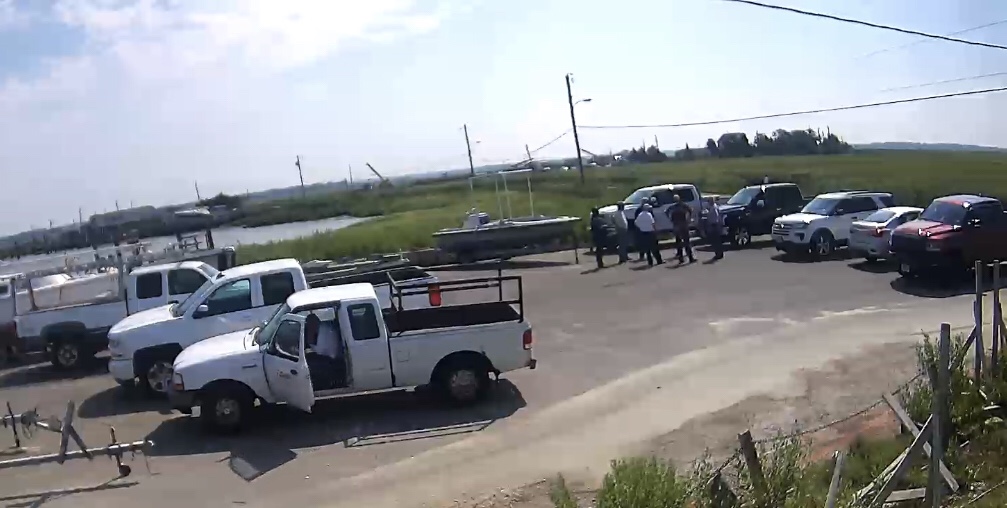 The two projects share similarities and flaunt differences. This is good for us. I will be intensely involved in the daily activities of Money Island redevelopment that will likely continue through 2030. I hope and expect to at least be a guest at a community event at the new golf course by the end of 2025.
Congratulations Cumberland County!